נושא המאמר: The US Grand Prix Preview - the Formula One circuit
מאת: f1.com שמור מאמר למועדפים
The US Grand Prix Preview




Coming so soon after the Canadian round, this weekend's race at Indianapolis Motor Speedway has given the teams precious little time in which to regroup. It is safe to say that it will again be a fight between McLaren and Ferrari, possibly with BMW Sauber once again getting in on the act.

Lewis Hamilton is highly motivated after scoring his maiden victory in Montreal, and opening up an eight-point lead in the drivers' championship, and says: "I come to Indy with great confidence. We have to try and continue with the performance that we have, and I have no doubt we can do that."

Though he has never raced on the Formula One circuit here before, he has some knowledge of it. "I actually haven't run it on the simulator," he said, referring to McLaren's sophisticated driving aid back at Technical Centre in Woking, "but I've seen it on computer games. I don't really know what to expect. I've watched the previous races and onboard footage and looked at data. But I'll be going there with an open mind and having to do the same sort of job as I did in Canada."

Team mate Fernando Alonso is keen to reverse the result here, after his disappointing run last week. "Canada was a tough and frustrating race for me, but at least I left Montreal with some points and am in a strong second position in the championship, which is not won or lost in one race. I am in a good situation in the table, the car is great, it is definitely capable of winning races, and I am looking forward to getting back out on track in America and hopefully having no safety cars. I have not had very good results in this race in the previous years; it was better last year than in 2005, so I am hoping it will improve again this year."

Ferrari are also desperate to reverse current trends, after two recent defeats. "I would really like to win in Indianapolis," says Kimi Raikkonen. "The last three races have not been what I expected. We will do our best to get back to the level of the first three. I really want to win, because that would help us a lot. It's difficult to say what we expect from IMS. I enjoy the circuit, and it has always been a good circuit for Ferrari. There is a very long straight, where you need to have a good speed, but at the same moment the infield section is very tight and there are some corners you have to take with the lowest gears. Fortunately, you are able to overtake at the end of the straight."

Nick Heidfeld, meanwhile, hopes BMW can repeat their Canadian result. "First of all, I'm stunned about how quick we were in race conditions there," he said. "I think I could have finished second anyway, beaten probably one of the McLarens and both of the Ferraris.

"The downforce level in Indy is similar to Canada, probably a bit more - obviously there are a lot more corners. But Indianapolis is one of the circuits where I've always done well. Apart from last year, when I was flying a bit! I hope I will have better luck this year."

BMW hope that Robert Kubica will be allowed to race when he is examined today by FIA medical delegate Dr Gary Hartstein, following his violent accident in Montreal. Kubica spent last Sunday night in the Hospital du Sacre Coeur in Montreal where he underwent intensive CT scans and other checks. He was released Monday, and drove himself from the hospital.

"I have no pain and feel well," he said. "I want to thank everyone for the medical attention I received and for all the good wishes. Mario Theissen and other team members came to visit me, and also thanks to Jarno Trulli who came, as well. I am happy that I have been able to leave the hospital so quickly and will now prepare for the race in Indianapolis."

The chassis set-up requirements for Montreal and Indianapolis are similar, but there are some key differences. At the former drivers had the choice between Bridgestone's super-soft and soft compound tyres. Here the choice is between the soft and medium compounds. That will entail some set-up changes as the grip levels will differ, while the temperature and friction level is higher than in Montreal. The kerbs are different, too, so teams will make changes to factors such as traction control and the differential to cater for this. "The details count, and even if it is a similar set-up, it's a completely different story," says Williams driver Alex Wurz.


מאמר זה נוסף לאתר "ארטיקל" מאמרים ע"י f1.com שאישר שהוא הכותב של מאמר זה ושהקישור בסיום המאמר הוא לאתר האינטרנט שבבעלותו, מפרסם מאמר זה אישר בפרסומו מאמר זה הסכמה לתנאי השימוש באתר "ארטיקל", וכמו כן אישר את העובדה ש"ארטיקל" אינם מציגים בתוך גוף המאמר "קרדיט", כפי שמצוי אולי באתרי מאמרים אחרים, מלבד קישור לאתר מפרסם המאמר (בהרשמה אין שדה לרישום קרדיט לכותב). מפרסם מאמר זה אישר שמאמר זה מפורסם אולי גם באתרי מאמרים אחרים בחלקו או בשלמותו, והוא מאשר שמאמר זה נוסף על ידו לאתר "ארטיקל".
צוות "ארטיקל" מצהיר בזאת שאינו לוקח או מפרסם מאמרים ביוזמתו וללא אישור של כותב המאמר בהווה ובעתיד, מאמרים שפורסמו בעבר בתקופת הרצת האתר הראשונית ונמצאו פגומים כתוצאה מטעות ותום לב, הוסרו לחלוטין מכל מאגרי המידע של אתר "ארטיקל", ולצוות "ארטיקל" אישורים בכתב על כך שנושא זה טופל ונסגר.
הערה זו כתובה בלשון זכר לצורך בהירות בקריאות, אך מתייחסת לנשים וגברים כאחד, אם מצאת טעות או שימוש לרעה במאמר זה למרות הכתוב לעי"ל אנא צור קשר עם מערכת "ארטיקל" בפקס 03-6203887.
בכדי להגיע לאתר מאמרים ארטיקל דרך מנועי החיפוש, רישמו : מאמרים על , מאמרים בנושא, מאמר על, מאמר בנושא, מאמרים אקדמיים, ואת התחום בו אתם זקוקים למידע.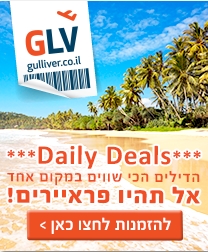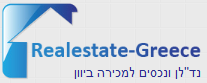 הזמנת מלון בישראל

אתר איי יוון

מדריך איטליה

מלונות בניו יורק
נדל"ן ביוון