נושא המאמר: נדל"ן וירטואלי [ אנגלית ]
מאת: Michael Kay שמור מאמר למועדפים
Every now and then someone puts together a couple of obvious thoughts, packages them with a snappy name and captures the imagination of the world.

Virtual Real Estate (VRE) is just such a case.

John Reese – a 'guru's guru', and famous for his obsession with testing – did just that in 2006. And not only is the idea snappy and smart, it's also available to anyone and everyone with time and patience. John claims to make hundreds of thousands with the idea and given his reputation, I believe him, but, I'm equally sure everyone can make something. The size of the 'something' is in your hands.

So what is the idea?

VRE is really a web page, filled with content and optimized through key words, on which Google AdSense or the Yahoo Publisher Network (YPN) advertisements are placed. The Google etc ads are, of course, made automatically appropriate to the content. So if you're writing about buying a golf club; ads for golf clubs will appear. Every time someone clicks on an ad, the page owner gets a little shot of income.

A single web page is, naturally, not going to bring in much – even if someone finds it. So the trick of VRE is to create sites containing hundreds or thousands of pages, (or networks of inter-linked mini-sites) hence the need for time and patience. The bigger the site, the more attractive it is to the search engines that will gobble up such a feast of content, and, over time it will be well served with *free traffic*.

That's the concept and IT WORKS because it goes "with the flow" of the Internet.

*It satisfies what has emerged as the internet's primary purpose – providing information.

*It lines up with the philosophies of the search engines – content.

*And it uses a tool that the search engines depend on for their core profitability – AdSense and YPN. Brilliant!

So who is doing VRE?

Well, VRE practitioners fall into two groups – the "force-feeders" and the "organic farmers."

The Force Feeders

The Force Feeders want to set up passive, money engines that will chug along providing a stream of cash. This is how they do it.

Step One: they select a theme that meets the following criteria:

• Keywords associated with the theme that have a high bid price in Google AdWords; this means a high pay out in Google AdSense and YPN

• Those keywords attract a high number of searches; partly why they are high priced

• The keywords have low competition in the search results; not many other webpages are ranking in the search engines for these terms.

Step Two: they publish a page (or massive collection of pages) with *keyword optimized* content derived from the web itself through automated feeds and copying articles etc. They may even make the content dynamic, and even more attractive to the engines.

Step Three: they place Google or Yahoo ads and flesh it all out with affiliate links.

They now have a site that attracts high-paying, high-search, low-competition keywords and gets lots of people looking at its pages (traffic), lots of people finding its pages (targetted customers), and thereby solid Google AdSense etc revenue.

Great so far?

But (there is always is a but!) the side effect of these sites is the creation of massive duplication of content across the web. This clutters up the search engines and they really don't like it! This has led to a backlash from Google that (as so often happens on the web) crimps the effectiveness of this program for those coming in after the first wave.

The Organic Farmer

I've focused on the word 'organic' because this player believes success in life (and web business) comes ultimately by sticking with the natural flow, compared with the 'force feeder' who (like his real-world farming counterpoint) tries to accelerate and warp natural growth processes.

Here's how the organic folks do it…

Step One: the organic farmers start inside themselves; looking for something they have a passion for. Building a huge site takes a lot of effort and persistence – you'd better love it.

Step Two: they build an ever-expanding site or network of sites filled with *keyword optimized* pages full of **original content**, that will attract searchers in their niche by working with the search engines – thereby avoiding the search engine blockers. Naturally, every page is populated with Google, Yahoo and affiliate links.

Step Three: they promote traffic to the the site(s), by recycling the original content as articles, viral books etc that they spread across the web. They may even promote in other ways, but articles etc give a strong, long term push.

Step Four: they repurpose their content into other digital assets such as Special Reports, ebooks etc and sell them through the site, but also through other channels such as Amazon.

Step Five: they make sure the site captures an email list so creating yet another long-term digital asset.

Which are you?

The force feeders are part of the 'instant passive income' crowd that fills the web. They may not get-rich-quick with VRE (it takes time to mature), but they aim to get rich without continuing effort. And this is fine.

The organics are fascinated by their passion and that comes through in their persistence and the quality of their content. They may also get wealthy and they will have fun doing it.

Both are viable strategies, which one you chose depends on your personality and strategic philosophy.




www.hbbresearch.com/vre_special_report.html
מאמר זה נוסף לאתר "ארטיקל" מאמרים ע"י Michael Kay שאישר שהוא הכותב של מאמר זה ושהקישור בסיום המאמר הוא לאתר האינטרנט שבבעלותו, מפרסם מאמר זה אישר בפרסומו מאמר זה הסכמה לתנאי השימוש באתר "ארטיקל", וכמו כן אישר את העובדה ש"ארטיקל" אינם מציגים בתוך גוף המאמר "קרדיט", כפי שמצוי אולי באתרי מאמרים אחרים, מלבד קישור לאתר מפרסם המאמר (בהרשמה אין שדה לרישום קרדיט לכותב). מפרסם מאמר זה אישר שמאמר זה מפורסם אולי גם באתרי מאמרים אחרים בחלקו או בשלמותו, והוא מאשר שמאמר זה נוסף על ידו לאתר "ארטיקל".
צוות "ארטיקל" מצהיר בזאת שאינו לוקח או מפרסם מאמרים ביוזמתו וללא אישור של כותב המאמר בהווה ובעתיד, מאמרים שפורסמו בעבר בתקופת הרצת האתר הראשונית ונמצאו פגומים כתוצאה מטעות ותום לב, הוסרו לחלוטין מכל מאגרי המידע של אתר "ארטיקל", ולצוות "ארטיקל" אישורים בכתב על כך שנושא זה טופל ונסגר.
הערה זו כתובה בלשון זכר לצורך בהירות בקריאות, אך מתייחסת לנשים וגברים כאחד, אם מצאת טעות או שימוש לרעה במאמר זה למרות הכתוב לעי"ל אנא צור קשר עם מערכת "ארטיקל" בפקס 03-6203887.
בכדי להגיע לאתר מאמרים ארטיקל דרך מנועי החיפוש, רישמו : מאמרים על , מאמרים בנושא, מאמר על, מאמר בנושא, מאמרים אקדמיים, ואת התחום בו אתם זקוקים למידע.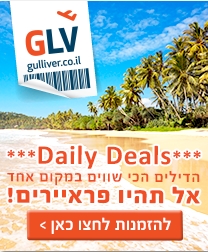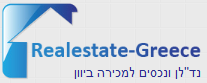 הזמנת מלון בישראל

אתר איי יוון

מדריך איטליה

מלונות בניו יורק
נדל"ן ביוון