נושא המאמר: How to Sell T-shirts Online | איך למכור חולצות טי שרט באינטרנט | מכירת חולצות באינטרנט | חנות חולצות | חולצוץ און ליין | מאמר מתוך מנוע חיפוש מאמרים של קליק גו
מאת: Robin Goff שמור מאמר למועדפים
This article is intended as a guide for those who are looking for answers about selling t-shirts on-line. This guide is by no means perfect. It is written by me, based ONLY on my personal experiences. Forums, blogs, as well as, the printing company in question's home page are great places to start getting additional information.

What is my experience with selling t-shirts?

In 1999 my first son, Brandon, was born. Long before he could actually talk, he began the "baby talk." Mostly goos and such. He was a perfect baby. He slept all night, was NEVER sick., always happy., and always smiling. Anyway, when he began this baby talk, he would (as most babies do) say, what sounded like, "I Good." The good was a bit long drawn out. My wife, Laurie, and I would always respond with something like "I know you're good." And that was absolutely the truth, as I said before he was a perfect baby. I soon came up with the idea that it would be cute to have a little t-shirt for him that said "I good." Laurie agreed. We soon went to Wal-Mart and bought iron-on t-shirt transfers. I made a simple blue phrase using Microsoft Paint, "I Goood." I added the extra o to make the word more drawn out like he was saying it. By the end of the night he had a t-shirt that said I Goood. My wife and I made ourselves one with his picture on it. Laurie loved the shirt. She still has it. It's 6+ years later, it's a bit worn, but she still has it. I was hooked on the idea of making t-shirts. I very soon began thinking, "I wander how I could sell these. They're cute, and every baby says I goood. I know this would sell, if I could just market it. But how do I market something that only exists in my brain." My wife and I were not wealthy. We had only been married a couple years. She didn't work, and I was making just enough to pay bills. We had no money or experience. I soon gave up the idea. It was a hopeless dream.

Four years later, our lives had changed a little. We were living in a new house. I had a new job. My wife had a new job. She was pregnant with our second son. We both had returned to school. I had recently bought a new laptop for school. It was late January 2003. One slow Saturday at work, two co-workers, and myself, were sitting around bored. It was me (I'm a clinic nurse), the receptionist, and the doctor. We 3 have a great time at work. We are always playing pranks, telling jokes, and generally having a good time. I was flipping through a magazine when I say an article title that said "Football takes balls." It was a pun, and I love puns. I was thinking "that's a great line." A lot of things could take balls. I took a sticky note and quickly sketched a few little pictures, each complete with a little slogan. One had a football and goal post; it said "It takes BALLS." Another had a prisoner with his striped cloths, and two balls attached to his ankles with chains. It said "prison takes BALLS." Another had a canon. It said "It takes BALLS." I showed my pictures to my two co-workers hoping for a mere laugh, after all I drew 5 or 6 of these in a matter of 10 minutes, so I didn't put that much work into them. Like I said, all I wanted was a little laugh. What I got was unexpected. They both really liked the pictures. They both began telling me I should try and sell these ideas or try to get someone to put these on t-shirts. I just blew it off, I already went down that road with "I Good," and it is a dead end street. I don't have the means or know how to do such a thing.

Where do I go to sell t-shirts

When I was thinking about selling t-shirts, I was thinking about selling a design to someone who could make a shirt with the design on it, and then they could sell the t-shirt. I would make money selling the design to the t-shirt company. I began surfing the net, on my lap top, looking for someone who would buy my designs. This was almost hopeless. It was nearly impossible to find a trustworthy company who would buy designs. That's when I stumbled upon CaféPress. They didn't actually buy designs, but they would allow you to upload designs and then sell those designed t-shirts in a CafeShop, absolutely free. That's right, at no cost. At that time, CaféPress offered a few items to sell. White t-shirts, thongs, lunch box, coffee mugs, as well as a few other items.

CaféPress, Too good to be true?

I joined CaféPress on February 6, 2003. I started with a few basic shops.

Was CaféPress too good to be true? Did I get rich quick? Was this an easy way to make money? Well let's just say I didn't quit my day job. I uploaded all my designs, put them on shirts, and then waited for them to sale. And waited some more. Then I waited a bit longer. After that I waited a little more. Eleven month of waiting had gone past, not one single sale. My wife said I was wasting my time "playing on the computer." I was starting to think so too. I just didn't want to give up. I thought my ideas and designs could sale if I could figure out how to market them.

In January 2004, my wife decided she wanted to get one of my "Wanna Monkey Around t-shirts." We ordered one, and I was shocked. The shirt itself was OK, but my designed sucked. It was very pixilated. It was blurry, and looked very unprofessional. I was glad that none had sold. To my horror, my sister ordered one of these awful shirts before I had the time to fix it. I spent weeks redoing my images. I ended up profiting $9.49 in 2004. What a great year right? I think it was. It gave me the chance to make mistakes and learn how to make better designs.

Time to get serious.

In late 2004 I knew if I wanted to sell t-shirts, I need to have a way to drive traffic to my CafeShop, but how? Part of the solution was to get my own domain name. I chose web hosting through Yahoo. I then registered TshirtManiacs.com. I also began paying for a premium CaféPress shop. Over the next year I made new designs and CaféPress added new items to put my designs on. Again I didn't get rich, but I did make a $505.17. That is a 53 times increase from last year. Now I'm not going to say what I've made in 2006, but I will say I'm expecting to make a few thousand this year. So it's a little improvement in last two years. I only do this part time, and I put NO money into it. If I were to invest in ads, and other forms of advertisement who knows what the profit potential is. For now, I am happy with where I am at.

CaféPress and it's competitors.

CaféPress is a great service. It is very easy to use. Very inexpensive (basic shops are free). CaféPress offers a large selection of products to sell, including the best selling t-shirt. They are an award winning service with great customer service, great products, shopkeeper forums, and much, much more. They do their best to offer great products and service to both their customers and shopkeepers. Currently they have more than 22,000,000 products available by their shopkeepers. They have search system that is beyond compare. It is very easy for shoppers to find the product and design they want. They also have a wonderful affiliate plan too.

What does CaféPress offer?

You can sell: Merchandise you design including t-shirts, posters, mugs, bumper stickers and much more Books printed on-demand Audio and Data CDs

What CafePress.com does

Gives you a FREE online shop to promote your products
Produces each item when ordered using there unique print-on-demand technology
Handles all payment transactions including major credit cards
Ships your products worldwide
Manages all returns/exchanges
Offers customer service via toll-free phone and email
Sends you a monthly check for your earnings on sales!

Can I really make money?

Yes! Some of the shopkeepers earn over $100,000 a year. Premium Shops earn 10X more than Basic shops on average. Plus thousands of members earn a steady stream of income through their CafePress.com shop.

How it works:

Each product has a Base Price that includes all fees associated with selling. You simply set your retail price above the Base Price. When you sell an item, we keep the base price and we send you the markup.

For example:

Value T-Shirt has a base price of $8.99
You decide to markup the price to $13.99
When you sell one shirt, you generate earnings of $5.00.
CaféPress sends you a commission check for your total markups once per month.

How much does it cost?

With a CaféPress Basic Shop, you can start selling for free. And, there are no inventory costs associated with selling products through either a Basic or Premium Shop.

Each item you sell has a base price. You simply markup the base price by the amount you wish to earn for each product you sell. When you sell a product, we keep the base price and you earn the markup.

If you are serious about making money on CafePress.com, check out the Premium Shops service. Premium Shops cost $6.95 at the monthly rate, or as little as $4.99 per month at the yearly rate. There are additional benefits associated with a Premium Shop to help you sell more.

How much time will it take to get my shop online?
Once your digital content is ready, you can create and launch your online shop in minutes. All you need to do is upload your content, choose the products you wish to sell and set your prices. If you don't have your images or content prepared. By spending a little time to optimize your images, you can ensure your products will look their best.

How can people find my products on CaféPress?
There are two ways people will find your products:

1. You will have your own online shop.

For example: http://www.cafepress.com/ShopID

When you open your shop, you will choose a Shop ID that will become part of your shop's URL (see above). With your own URL
you can:

Promote your shop on your web site
Email your shop link/URL to friends and family
Buy ads on Google and other search engines

2. The CafePress.com Marketplace
Shopkeepers will be able to purchase your products directly from the CafePress.com Marketplace, which is visited by millions of
people each month.

The Competitors
Now in the mid-summer of 2005 I tried one of CaféPress' competitors because they had black t-shirts. At the time CaféPress didn't offer this service. The competitor was mediocre compared with CaféPress. They offered a few items that CaféPress did not. But they just didn't have the same level of search that CaféPress offers. The profits were not as good as with CaféPress either. Now, don't get me wrong, they were a fine company. Nothing was wrong with the service they offered. It was simply that CaféPress offered a better service.

Now am I dead set on using CaféPress? The answer is no. I really like CaféPress. But if a competitor comes out with a service better than that of CaféPress, I may begin using that. They thing is, I don't think CaféPress will ever lag behind. They are the print on demand industry leader, and I think they always will be.

What do I need to sell t-shirts online?

First, and foremost, you need creativity and a imagination. Hope is another good thing. You also must have determination and a strong will to succeed. You need to have thick skin and the ability to take an criticism in a constructive way. (Yes, you will have those who criticize you.) Those are all traits that are needed by the person who are wanting to sell t-shirts online. One trait that is maybe the most important is patience. Selling t-shirts online is no get rich thing.

Other things needed are a good computer, good Internet access, and available time to invest in your new business. I would suggest a domain name of your own and a premium CaféPress shop also. You can start your ad campaigns with the use of a credit card, but spend wisely.

That is all the startup you need.

Conclusion

Can you make money selling t-shirts online. YES! Is it easy? YES! Does it require a lot of work? YES. Selling t-shirts online is no get rich quick scheme. Heck, you will most likely never get filthy rich doing it. You can, however, make extra spending money easily and have a good time. You could make a good living at selling t-shirts if you wanted too. It is entirely left up to you, your wants, your needs, and your dreams.
tshirtmaniacs.com
מאמר זה נוסף לאתר "ארטיקל" מאמרים ע"י Robin Goff שאישר שהוא הכותב של מאמר זה ושהקישור בסיום המאמר הוא לאתר האינטרנט שבבעלותו, מפרסם מאמר זה אישר בפרסומו מאמר זה הסכמה לתנאי השימוש באתר "ארטיקל", וכמו כן אישר את העובדה ש"ארטיקל" אינם מציגים בתוך גוף המאמר "קרדיט", כפי שמצוי אולי באתרי מאמרים אחרים, מלבד קישור לאתר מפרסם המאמר (בהרשמה אין שדה לרישום קרדיט לכותב). מפרסם מאמר זה אישר שמאמר זה מפורסם אולי גם באתרי מאמרים אחרים בחלקו או בשלמותו, והוא מאשר שמאמר זה נוסף על ידו לאתר "ארטיקל".
צוות "ארטיקל" מצהיר בזאת שאינו לוקח או מפרסם מאמרים ביוזמתו וללא אישור של כותב המאמר בהווה ובעתיד, מאמרים שפורסמו בעבר בתקופת הרצת האתר הראשונית ונמצאו פגומים כתוצאה מטעות ותום לב, הוסרו לחלוטין מכל מאגרי המידע של אתר "ארטיקל", ולצוות "ארטיקל" אישורים בכתב על כך שנושא זה טופל ונסגר.
הערה זו כתובה בלשון זכר לצורך בהירות בקריאות, אך מתייחסת לנשים וגברים כאחד, אם מצאת טעות או שימוש לרעה במאמר זה למרות הכתוב לעי"ל אנא צור קשר עם מערכת "ארטיקל" בפקס 03-6203887.
בכדי להגיע לאתר מאמרים ארטיקל דרך מנועי החיפוש, רישמו : מאמרים על , מאמרים בנושא, מאמר על, מאמר בנושא, מאמרים אקדמיים, ואת התחום בו אתם זקוקים למידע.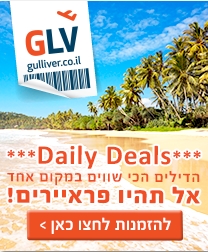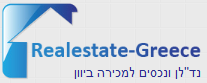 הזמנת מלון בישראל

אתר איי יוון

מדריך איטליה

מלונות בניו יורק
נדל"ן ביוון