נושא המאמר: Why Blogs Are So Popular??
מאת: Purna Borkotoki שמור מאמר למועדפים
"A weblog (usually shortened to blog, but occasionally spelled web log) is a web application presented as a webpage consisting of periodic posts, normally in reverse chronological order"-http://en.wikipedia.org. As you add content to your blog, new posts are automatically positioned on top of previous posts, so your visitors can see "what's new." Then they can comment on it or link to it or e-mail you if they choose to do so. A weblog is edited, organized and published often through a content management system or CMS. The blogs are online diaries or journals where blogger expresses his feelings, creativity, research work with like minded surfers through her periodic articles. Or weblog can be resembled to an online diary where blogger submits his frequently visited links for reference of the visitors.

The shorter version, "blog," was coined by Peter Merholz in 1999. As of March 2003, the Oxford English Dictionary included the terms weblog, weblogging and weblogger in their dictionary. Until '98 there were only a handful of weblogs in the net, but according to a report, more than 14 million blogs being published by the first quarter of 2005 !! The Blog population has grown temptatingly to 35 Million by the end of Q3: 2006!!

The popularity of Weblog is gaining momentum. As per a survey conducted by Comscore.com,50 Million US population ( i.e- 1 in 6 of total US population or 30% of the total US online population) visited blog sites in the first quarter of 2005. This represents a 45% increase compared to the quarter one of 2004. Blog visitors are 11% more likely than the average Internet user to have incomes of $75,000 or more. According to the study, an average blog visitor spends 23 hours per weak online, while average Internet users spent 13 hours online."The study also found that the blog visitors are 30% more likely to buy products or services online. While less that 40% of the total Internet population made an online purchase at Q1 of 2005, 51% of the blog visitors did"- Comscore.com. This is just a replica of the universal acceptability of weblog these days. If you are an online marketer or thinking to start an online venture, I believe weblog is the best tool of Internet marketing. Do you!
don't think so??

Like Ezine ads, an Affiliate can use weblog as a futuristic tool of online marketing. With a decent and cool content writting, even a starter categorically can create a big blogsphere and use it as a perpetual passive mean of generating targeted traffic. The advantages of weblog over concurrent websites as a tool of online marketing are astoundingly multifarious.

First, weblogs are SE friendly i.e. you never have to submit your blog to any search engine. After you publish, your blog it will be submitted to the common search engines by the blog service provider. You never have to bother about on page criterions. Your META TAGS and KEY WORDs will be set automatically, eliminating the risk of keyword manipulation.

Second, zero designing and operation cost. You never have to hire a web designer for designing your weblog, just choose the right template and publish.

Third, Ping and Podcasting facilities promoting weblog as a viral marketing tool. With single click you are informing the whole world about your latest article updates.

Fourth, the next advantage of weblog over a web site is the trackback facility, an automatic notification between websites of related content—such as a post on a particular topic or one which responds to a post on another blog . Use Trackback links when you quote or refer to other blog posts.

Fifth, blogs are more likely RSS( Really Simple Syndication) integrated. All blog service providers, including Blogger.com provide RSSfeed link. When you update your new posting in weblog and you use RSS feed, the SE crawlers will visit your site and publish your content to across world wide web, all silently.

Sixth, another great feature of blog is use of comment

Seventh, blog is a more personalized form of ezine. In ezines and websites we express either our knowledge or services, but in blog we can express our live experiences as if we are talking to our best friend. Personalisation of postings increases the Conversion Ratio of traffic to customer.

refdem.blogspot.com
מאמר זה נוסף לאתר "ארטיקל" מאמרים ע"י Purna Borkotoki שאישר שהוא הכותב של מאמר זה ושהקישור בסיום המאמר הוא לאתר האינטרנט שבבעלותו, מפרסם מאמר זה אישר בפרסומו מאמר זה הסכמה לתנאי השימוש באתר "ארטיקל", וכמו כן אישר את העובדה ש"ארטיקל" אינם מציגים בתוך גוף המאמר "קרדיט", כפי שמצוי אולי באתרי מאמרים אחרים, מלבד קישור לאתר מפרסם המאמר (בהרשמה אין שדה לרישום קרדיט לכותב). מפרסם מאמר זה אישר שמאמר זה מפורסם אולי גם באתרי מאמרים אחרים בחלקו או בשלמותו, והוא מאשר שמאמר זה נוסף על ידו לאתר "ארטיקל".
צוות "ארטיקל" מצהיר בזאת שאינו לוקח או מפרסם מאמרים ביוזמתו וללא אישור של כותב המאמר בהווה ובעתיד, מאמרים שפורסמו בעבר בתקופת הרצת האתר הראשונית ונמצאו פגומים כתוצאה מטעות ותום לב, הוסרו לחלוטין מכל מאגרי המידע של אתר "ארטיקל", ולצוות "ארטיקל" אישורים בכתב על כך שנושא זה טופל ונסגר.
הערה זו כתובה בלשון זכר לצורך בהירות בקריאות, אך מתייחסת לנשים וגברים כאחד, אם מצאת טעות או שימוש לרעה במאמר זה למרות הכתוב לעי"ל אנא צור קשר עם מערכת "ארטיקל" בפקס 03-6203887.
בכדי להגיע לאתר מאמרים ארטיקל דרך מנועי החיפוש, רישמו : מאמרים על , מאמרים בנושא, מאמר על, מאמר בנושא, מאמרים אקדמיים, ואת התחום בו אתם זקוקים למידע.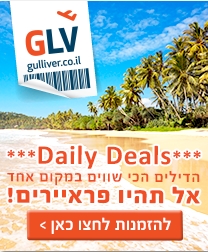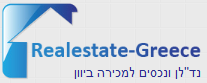 הזמנת מלון בישראל

אתר איי יוון

מדריך איטליה

מלונות בניו יורק
נדל"ן ביוון