נושא המאמר: How Can I Trust Anyone Again?
מאת: Kelly Jones שמור מאמר למועדפים
How Can I Trust Anyone Again?
by: Kelly Jones


Gail Asked:

I used to live on the streets and was taken advantage of in many ways. Now I am off the streets and doing much better. Trouble is, I don't trust people anymore. I always think they want something from me and consequently I can't get past a superficial relationship.

How do I deal with this? What is wrong with my thinking? I don't live on the streets anymore and don't live around those types of people. I can't make friends with this attitude. I don't want to be a loner all my life. What do you think?

Blushgirl Says:

I think you should be commended and feel proud of yourself for getting off the streets. That took courage and determination and is no small accomplishment. If you can do that, you can do anything you set your mind upon.

There is nothing wrong with your thinking. You are reacting to past experiences and feelings. This is natural. My goodness, how would anyone react after living on the streets? Any one of us would have issues to deal with after an experience like yours.

Like most things in life, trusting people comes with time and experience. There will be some people in this world that will break your trust. This is something you must accept and you probably have a head start on this one. When you encounter someone like this, don't get discouraged, feel sorry for him or her and move on. That person will never find true happiness until they learn to treat people with respect.

Nobody is born mistrusting other people. You learned to hold back your complete trust the first time, or the second time, or the third time you got hurt for trusting someone who was less than honest with you. The situation you were in, living on the streets, was a terrible and frightening condition. People do things there which they would not normally do just to survive. So the first thing then, is to separate these things in your mind. The world you are in now is not the world you were in on the streets. They are completely different circumstances and you must try to separate them.

While on the streets, you learned that if you didn't trust, you wouldn't be blindsided when a relationship failed. Holding back, saving you the pain, protecting yourself, became very important and in some circumstances, vital. You knew no one could hurt you, really, really, badly, as long as you didn't put your trust in them. You felt secure in knowing no one could ever hurt you badly, as long as you made sure they were kept at a distance.

But the reality is, that was a different time, and a hostile environment that you are no longer a part of. Now, you must escape from it completely, and leave it behind for good. Do not however, try to erase it from your mind. Embrace the experience. Know that if it had to happen to you, maybe there was a reason, some higher calling, and it brought you where you are now.

Now you are safe, and back in the real world. Without placing faith in others, without trusting, even if it may cause you to ultimately get hurt, you'll never experience complete love.

Love and trust are partners; they work together. No matter how many times you may be hurt by people who trample the trust you place in them, you owe it to yourself to bestow the ultimate trust on the next person you choose to befriend. Choose wisely and placing trust will not be so difficult to do.

When there is trust…

1. You know he or she will be there for you no matter what happens.
2. If you start to fall, they will catch you.
3. If you are cold, they will warm you.
4. If you need a hug, their arms will enfold you.
5. If you need a soft word, theirs is the one you will hear.
6. If you need a laugh, they have a joke.
7. No matter what you need, you know they will be there, and they know the same about you.

I know it is hard to trust sometimes, but it is well worth the potential hurt, and yes, there may be some hurt. Trusting takes two and all you can ever do is hold up your side and trust the other person enough to do the same.

So how do you trust people? The bottom line is, trust is a decision. You must decide to let go of your fears and doubts, and trust other people. Henry Stimson once said, "The chief lesson I have learned in a long life is that the only way to make a man trustworthy is to trust him; and the surest way to make him untrustworthy is to distrust him and show your distrust."

All things in life start with a decision. Once you decide to start trusting, it will get easier. Each time you trust another person, you will feel rewarded and warm inside. When someone breaks that trust, know in your heart that you did the right thing by giving that person the benefit of the doubt. We can't control what others will do, but we can control how we react to it.

When you start thinking about those negative memories of the past, do something to change your focus, no matter what that might be. For me, I simply think of a memory, real or imagined that makes me smile. Try anything to jolt your mind off the bad images. Then fill your mind with pleasant thoughts and images, and before long, all the "bad stuff" will start to fade, but yes, it takes time. You will never forget it, but it won't affect you like it does now. It will just pass away like a faded memory. I want to recommend you look into a technique called EFT. It is easy to do, and is free to learn. Go to this website to learn more: http://www.emofree.com/a/?2209/1

Do these things and I know you will see positive things begin to happen. But more importantly, know in your heart, that you are a greater person, because of what happened to you. Now the only question remains: will it defeat you, or will it make you stronger? Since you are questioning it, and reaching out to others for advice, I know it has already made you stronger. Remember, to trust is only a decision; to be free will be the result. - Kelly


About The Author

Kelly Jones, better known as blushgirl has been in the online dating scene since 1996. Her experience in the field helps her answer questions on romance and relationships for her site visitors, and allows her to meticulously review dating and matchmaking sites. If you would like to reach Kelly, please visit her at: http://www.blushpersonals.com.





www.blushpersonals.com
מאמר זה נוסף לאתר "ארטיקל" מאמרים ע"י Kelly Jones שאישר שהוא הכותב של מאמר זה ושהקישור בסיום המאמר הוא לאתר האינטרנט שבבעלותו, מפרסם מאמר זה אישר בפרסומו מאמר זה הסכמה לתנאי השימוש באתר "ארטיקל", וכמו כן אישר את העובדה ש"ארטיקל" אינם מציגים בתוך גוף המאמר "קרדיט", כפי שמצוי אולי באתרי מאמרים אחרים, מלבד קישור לאתר מפרסם המאמר (בהרשמה אין שדה לרישום קרדיט לכותב). מפרסם מאמר זה אישר שמאמר זה מפורסם אולי גם באתרי מאמרים אחרים בחלקו או בשלמותו, והוא מאשר שמאמר זה נוסף על ידו לאתר "ארטיקל".
צוות "ארטיקל" מצהיר בזאת שאינו לוקח או מפרסם מאמרים ביוזמתו וללא אישור של כותב המאמר בהווה ובעתיד, מאמרים שפורסמו בעבר בתקופת הרצת האתר הראשונית ונמצאו פגומים כתוצאה מטעות ותום לב, הוסרו לחלוטין מכל מאגרי המידע של אתר "ארטיקל", ולצוות "ארטיקל" אישורים בכתב על כך שנושא זה טופל ונסגר.
הערה זו כתובה בלשון זכר לצורך בהירות בקריאות, אך מתייחסת לנשים וגברים כאחד, אם מצאת טעות או שימוש לרעה במאמר זה למרות הכתוב לעי"ל אנא צור קשר עם מערכת "ארטיקל" בפקס 03-6203887.
בכדי להגיע לאתר מאמרים ארטיקל דרך מנועי החיפוש, רישמו : מאמרים על , מאמרים בנושא, מאמר על, מאמר בנושא, מאמרים אקדמיים, ואת התחום בו אתם זקוקים למידע.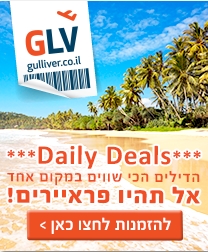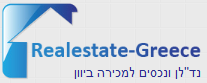 הזמנת מלון בישראל

אתר איי יוון

מדריך איטליה

מלונות בניו יורק
נדל"ן ביוון